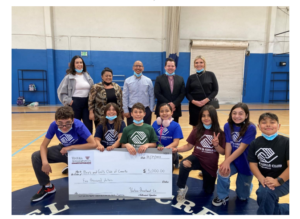 Ventura Investment Co. recently donated $5,000.00 to the Boys and Girls Club of Camarillo, as part of a
$25,000.00 commitment. The Club will use funds to enhance current infrastructure and create more
opportunities for its youth to learn and grow. Ventura Investment Co. is committed to supporting
organizations that support youth and affordable housing in the central coast, including an upcoming
presentation to the Santa Barbara Westside Boys & Girls Club. The firm has owned and operated residential
communities and commercial properties in Ventura County since 1958.