March 2nd, 2023
Ventura Investment Co. Donates funds to
Camarillo Family YMCA.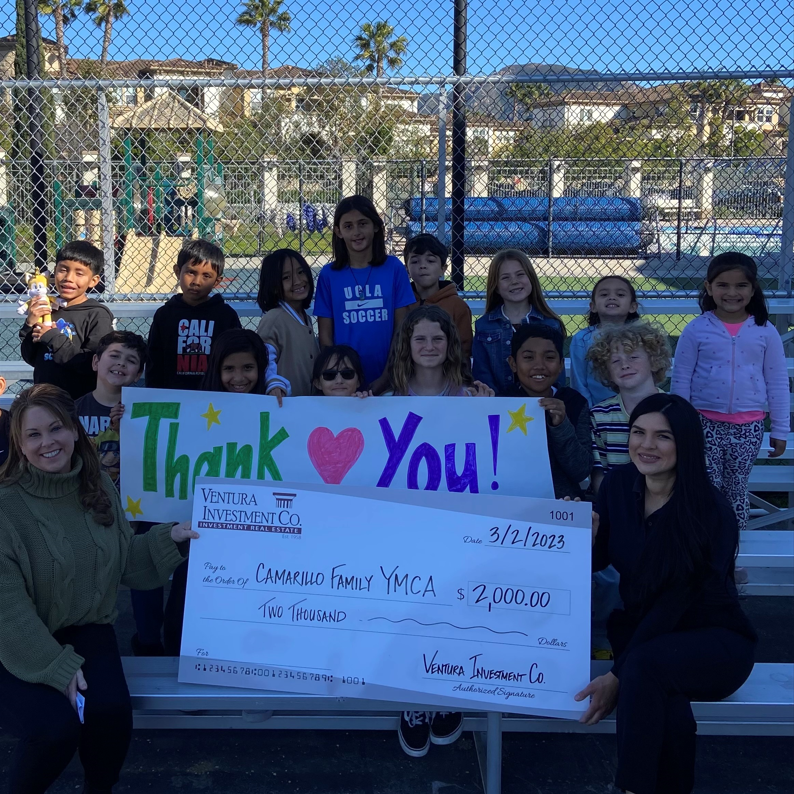 Pictured above: YMCA of Camarillo members are with Ventura Investment Co. staff.
Ventura Investment Co. staff visited the YMCA of Camarillo, California for a playdate and a $2,000.00 donation on March 2nd, 2023. The Camarillo-based real estate investment firm is an active contributor to YMCA in markets where it owns apartment communities and commercial properties. These funds will go towards the wide range of programs offered to kids, adults, seniors and families. The goal is keeping communities healthy and connected.